It is difficult to comprehend the magnitude of the tragic events that have unfolded in Sayreville, New Jersey in the past weeks. First the Sayreville High School football team's defensive coordinator, Charles Garcia was arrested for possession of steroids. Then there were allegations of hazing and bullying in the team's locker room. It would have been bad enough to deal with these two incidents, but the hits kept coming. As it turns out, it is alleged that those hazing incidents involved conduct which is much more serious than bullying. The actions alleged at their most serious, if proven true, would constitute Sexual Assault, a crime of the Second Degree, and Aggravated Sexual Assault, a crime of the first degree. Indeed, these are dark days at Sayreville War Memorial High School.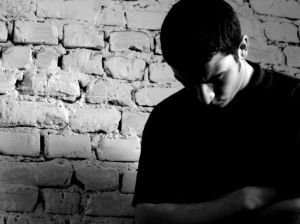 Hazing, under 2C:40-3 is ordinarily not a very serious crime, comparatively speaking. It is either a disorderly person's offense, or if serious bodily injury is sustained by the victim, it can be charged as Aggravated Hazing, a crime of the fourth degree. It is alleged that the seniors on the team would force freshman players to the ground and hold them down while digitally penetrating their rectums. It is further alleged that this happened every day, and that the rest of the team would sit around and watch. An actor is guilty of Sexual Assault under 2C:14-2 if he commits an act of sexual penetration with another person, and uses physical force or coercion. This is a second degree offense which has a statutory maximum prison sentence of 10 years. There are factors under the same statute that elevate Sexual Assault to Aggravated Sexual Assault, a crime of the first degree which has a statutory maximum prison sentence of 20 years. Some of these factors include whether the actor was aided or abetted by one or more other persons, or whether the victim sustained severe personal injury. Though I am not privy to the details of the official investigation, the description of the alleged incidents are consistent with the charges brought against seven of the team's players: Aggravated Sexual Assault (discussed above), Aggravated Criminal Sexual Contact under 2C;14-3 (a third degree offense with a maximum prison sentence of 5 years), Conspiracy (to commit Aggravated Criminal Sexual Contact) under 2C:5-2, Criminal Restraint under 2C:13-2 (a third degree crime), Aggravated Assault under 2C:12-1(b) (here may be charged as a second or third degree offense, depending on the seriousness of any injuries), Rioting under 2C:33-1 (which will likely be charged as a fourth degree offense which as an 18 month statutory maximum period of incarceration), and Hazing (discussed above).
As a criminal defense attorney I cannot stress the seriousness of the situation enough. The charges are so serious that despite the fact that those charged are juveniles under 18 years old, they are eligible to have their cases waived from juvenile court to the superior court, where they will be prosecuted as adult defendants. 2A:4A-26, Referral to Another Court Without Juvenile's Consent, specifically includes Sexual Assault, and Aggravated Sexual Assault, as crimes which may be waived. It is my professional opinion that this is almost a certainty, as not only are the charges very serious, but any of the charged referenced above that have a sexual element also fall under Megan's Law. Convictions under Megan's Law have mandatory penalties in addition to the normal penalties of prison and financial fines, and are some of the most restrictive and onerous the criminal justice system has to offer. Convictions require registration as a sex offender with local law enforcement, community notification to those in the neighborhood where a sex offender lives, parole supervision for life, as well as restrictions about where a person may live as well as what places they go.
These are extremely disturbing allegations, to say the least, not only because of the violent sexual nature of the conduct itself, but also because of the pervasive scope of the conduct. As a practicing defense attorney, I having defended clients charged with all manner of sexual offenses, and I can safely say these charges will be difficult to defend. The combination of national media attention, the age of the defendants, the heinous nature of the alleged conduct, the severe nature of the penalties if convicted (which will most likely include state prison time), as well as the numerous witnesses to the alleged conduct which is said to have occurred over a period of months, make for a case that has no easy resolution. While the outcome of a criminal case is never a certainty, defending this will be an uphill battle to say the least. One thing is for certain, the lives of anybody connected to this case, and the lives of all of the students who have this experience as part of their high school memory, will be changed irrevocably.
Additional Resources:
NJ Advance Media for NJ.com, October 11, 2014