Getting arrested or charged with a criminal offense is a scary experience. Whether you saw it coming or it was a complete surprise, in the blink of an eye your life has just taken a drastic turn. Now, you're sitting in a police car. You're handcuffed. You're being questioned by a detective… Hard. You're saying to yourself the whole time, "I can't believe this is happening!" The experience of being charge with a crime is extremely upsetting, and can be overwhelming. When it actually happens to you, and you're confronted with the reality of the situation (and the possible consequences), it can feel like your world is being turned upside down. You're left feeling confused and scared. Most of all, you just want to know what's going to happen next.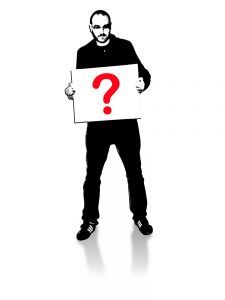 You have some important questions. Will I have to pay fines? Will my name be in the paper? Will the neighbors know? Will I have a criminal record? Will I go to jail? Is this going to ruin my life? The big question you are asking yourself is, what you should do next. You may be wondering if a criminal defense attorney can really help you, if you should hire one, or if you can even afford one. This is when you are most vulnerable. You may be feeling desperate, and hopeless, and trying to figure out how to get yourself out of the situation. It is about now that you are thinking that if you just cooperate with the police, they'll let you go, and this will all be over. You're wondering if you should make a statement as they've requested, or give them consent to search your car… or your home. They read you something from a piece of paper and asked you to sign it, but did you really know what all that meant?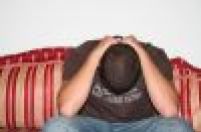 You could be making the biggest mistake of your life if you choose to give up your Constitutional rights and either talk to the police, or consent to a search. Before you make any decisions about "cooperating", get some legal advice. I have over 15 years of criminal and DWI/DUI experience as a New Jersey criminal defense attorney, and I have successfully helped people who have been charged with the most serious offenses, right down to the smallest infractions. Whether you have been charged with murder, robbery, rape or serious drug offenses, or you simply bounced a check at the grocery store, I can help. I have successfully represented countless clients charged with offenses like these, and others and have successfully walked them through one of the more difficult experiences life has to offer. I will bring my knowledge, experience, and hard work to your case too, and get things back on track for you. I am committed to providing the highest quality legal services to every stage of the process, with attentive, aggressive, detail oriented criminal defense representation. My firm will handle your case from beginning to end, and answer any questions you may have along the way. Most cases can be handled for a reasonable flat rate, and payment plans may be an option. I encourage you to contact me so we can discuss what I can do for you, and how I can protect you from the devastating consequences of a criminal conviction. The initial case evaluation is absolutely free of charge. So talk to me, and get some answers, and some peace of mind.